Profile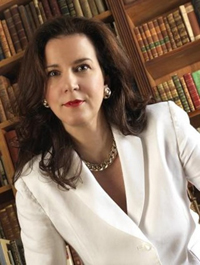 A graduate with highest honours at the University of Genoa, and special mention and recommendation for publication in the Annals of the Faculty, Cristina Rossello practices law at her offices based in Milan, Rome and Brussels, and is qualified to plead before the supreme courts.
An expert in corporate, banking and securities law, she assists publicly traded companies as well as family-owned businesses, sits on a number of boards of arbitrators, and also has general experience in the field of broadcasting rights and publishing. She has handled responsibilities of temporary receivership and judicial administration for seized and sequestered assets (Judicial Officer Specialist Training AFAG, Catholic University of the Sacred Heart, Milan) as well as acted as Company Administrator.
She is also interested in sports law, with institutional posts for the Italian National Olympic Committee.
She has authored books and written publications appearing in civil law, commercial law and business management journals, and has contributed to a number of business newspapers. She continues to take part in the preliminary work of legislative reforms in the fields of civil, commercial, company and sports law on behalf of various commissions of the two Houses of Parliament.
She holds positions in banking groups, family-owned businesses and multinational enterprises.
She is member of the editorial committee of commercial law journals and of the scientific committee of leading national associations of family-owned businesses and independent experts. Member and representative of the major associations endorsing women's contribution to the economy, she is the founder, promoter and president of Progetto Donne e Futuro. Member and representative of art and cultural foundations, she is deeply committed to the promotion and study of historical documents and ancient books, and also of archaeological findings of particular relevance. She is very active in social activities, and has spearheaded various solidarity projects to aid the elderly, women in distress and the poor.
She has received manifold acknowledgements, including the Liguria Award for Professional Excellence in 2007, the "Savonese dell'anno Il Secolo XIX" Award in 2008, the Profilo Donna International Award for Professional Excellence in 2009, and the Expo Luxe Roma International Award in 2010 for her professional commitment and excellence in property management. In 2011, she received an award for excellence and ethics in business management under the letter "B" (Business) category of the Alfabeto delle Primedonne di Milano", and the FIDAPA BPW Italy - Donna in Carriera 2011 Savona Award for "her trustworthiness and outstanding legal skills, a shining example of commitment and excellence".
She was selected as one of the Top 70 "Ready for Board Women" by the Professional Women's Association and one of the Top 165 "Ready for Board Women" by the European Professional Women's Association.